About Booking
Byblos Banquets requires the following minimum amount of guests for the following days.
We are poised to service to your event needs ranging from a gathering of one hundred (100) to a large scale event of more than five hundred (500)
Special Prices
Week-day events

Non-profit organizations

Community groups
How To Book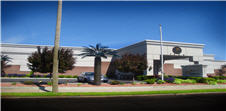 You can fill out the form to the right or for faster service and response, please contact us directly by calling us.

Telephone 1: 313 584 1234
Telephone 2: 313 581 2943
Byblos is a licensed catering service for all types of events and functions. Please contact us for more information about catering.
Again, thank you for inquiring about our services at Byblos Banquet Center. We look forward to servicing your special events.